after my trip to scandinavia, finally a bLog-entry again. this time with a thing that was confusing me already for quite a long time. but see yourself... i have long hair, and i have dread-locks. i usually have a hair tie to keep them in shape. lately i found out hair-bands are pretty convenient. so i bought one at "claire's" in my hometown. here's what i got along with my hair-band (which is actually really great):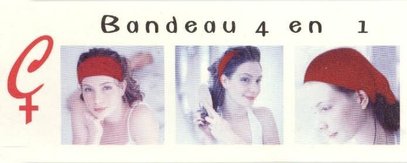 as i wear my hairband (which is actually black, not red as the one on the label) almost every day, the rubber band got a little worn out. so i decided to buy another one of claire's hair-bands to have a spare one. but for a very long time they didn't have them in their shop, until one day... they offered it again. but this time, with this label:

see the difference? i'm really glad this finally got solved...