---
---
---
categories
---
chronology


stupid advertising (0 comments)


over several months now, from time to time, some really stupid advertising-texts appear on tv (i watch german channels only, since i have a satellite-receiver). at first i didn't notice how stupid they are, but after listening and realising the meaning, they really turn out to be total crap concerning the message they have. here are just a few i remember, but be assured there are much much more. all those ads were in german, so i added a translated version too - i hope i got it as precise as possible. * "endlos surfen bis 30.09." ("endless surfing until 30th of september.") by t-mobile, august/september 2007 * "wir haben alles gegeben - und jetzt geben wir den rest!" ("we gave it all, and now we'll give the rest!") by saturn, january 2008 * "produkt des jahres 2008" ("product of the year 2008") by wagner steinofen-pizza, january 2008, persil megaperls, january 2008, fiat 500 ("auto des jahres 2008"), several nivea products, january/february 2008 * "die groesste technologische innovation, auf die ein urinstrahl treffen kann!" ("the most sophisticated piece of technology you will ever pee on" - taken from the english version) by clearblue, february 2008 if you think that all those examples are just pretty ok, and not disturbing at all, you might have already been brainwashed by the stupidity of advertising, which is... bad for you (but good for advertising agencies)!


top [

^

]
---


ITnT 2008 (0 comments)


as every year in february the ITnT trade fair took place. and as every year i went there to have a day off from every day's business. the trade fair itself was boring as every year, but i enjoyed meeting friends. i also enjoyed the girls handing out flyers and other give-aways. all in all it was a really relaxing day in vienna.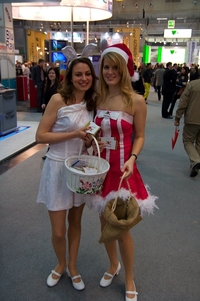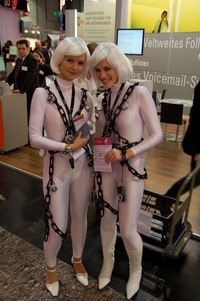 more visual impressions can be found
here
.
top [

^

]
---