it was time again to experiment with my camera and who would be a better model than the ever patient lilo. so on the 4th of january we had another photo-session. i really enjoyed it, i guess lilo did so too. but she got her award afterwards, the beloved whiskas crunch - yammi. both images from the
lilo 09
photo session number 9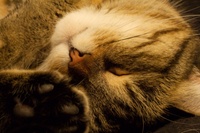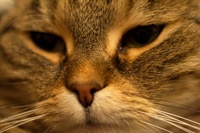 on the 7th of january i went on an outdoor photo trip through linz with michele. our tour took us from the riverbanks of the danube to pleschinger see, and ended at the VOEST area where we found two big gas containers, a sphere and a cylinder. i really enjoyed this trip! both images from the
linz 09
tour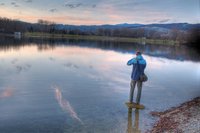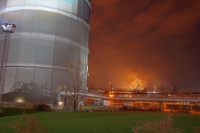 coming up next in the "wrapping up the past:"-series: pics of hagenberg and pvnc's two lovely cats - i'm sure you'll like them!
so, it has really been a very, very long time i had not been doing a bLog-entry. so i thought, hey, it's sunday, let's put some nice stuff on-line. ok, i already did this for the last few months, but H-nes said he did not get all those cool things i put on-line, because it's not in my bLog. oh nose!(!!) oh well, so here it is, and you are to get it all in a nice summary, one per day (hopefully). ok, according to my bLog-entries, the last picture-bLog entry has been made on the 27th of october, when zombiequeen and i had been to the zoo in linz. really a long time ago. let's start the time-machine... yes, we've been to hamburg to celebrate new year's day and have a nice time in this wonderful town. we stayed there from the 29th of december 2006 to the 3rd of january 2007. day one was driving around in hamburg from one end of the town to the other end. it was absolutely lovely, and very interesting! for the whole time we spent in hamburg, we had two very lovely guides. two natives, friends of zombiequeen's father. they seemed to enjoy the role of the tourist guide, and so did we enjoy the guidance! i think they told us more stories and facts than any other professional guide would have done. day two was walking around in the center of hamburg, but this time by foot and metro. in the evening we walked around in the "speicherstadt", a very famous part of the town. get some sample pics here, and more on the link to day two of our hamburg trip.
day 01
in hamburg,
day 02
in hamburg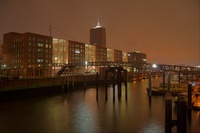 on day three we have been to the hamburger fish market. a very fascinating place with funny market criers. furthermore we have climbed the "michel", a church in the center of hamburg. on top of it one has a very nice view over the town. afterwards we took a walk through the biggest cemetery of europe. in the evening we drove to the harbour again, to celebrate new year's eve there. we have been in a bar with a very good view on the streets and the river nearby. which is just where day four started, namely with rockets and fireworks. then we took a walk to our hotel through an absolutely crowded st.pauli/reeperbahn (yep, we had our hotel just around the corner of reeperbahn). for the rest of the day we slept and relaxed from the long exhausting night. in the evening we went to "jungfernsteg" a noble shopping street with loads of arcades. the funny thing was, there were no people at all. the night before it was so crowded, now it seemed more like a ghost town. i really enjoyed this.
day 03
in hamburg,
day 04
in hamburg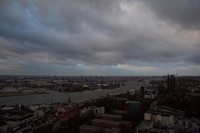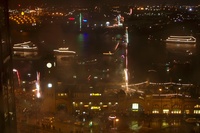 day five we have been to the speicherstadt again, but this time at daylight - still it's a very beautiful and fascinating place. oh, and we have been to a small coffee-museum too. very cute and the coffee there was really great! in the evening we went to "schmidt"'s theater, located on the reeperbahn in st.pauli district. very funny, and we both really liked it (though it was a musical). the story was about a little hot dog stall on the reeperbahn, with all kind of strange characters (from prostitutes to tourists) coming by there. on day six we have been to some museums (i actually don't remember which ones they were exactly). museums are a perfect place to chill, and since we were both quite exhausted from the days we already had spent in this town, this was the perfect time to go to museums. in the evening we flew back to linz again. wonderful trip, i love this town!
day 05
in hamburg,
day 06
in hamburg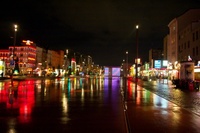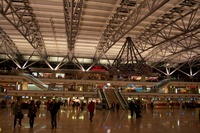 some extra shots from the really very, very big cemetery that is more like a park with some (sometimes hidden) gravestones here and there. not like graveyards i used to know. both images are from the
cemetery special
in hamburg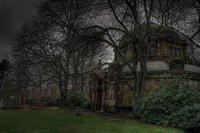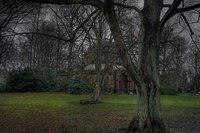 thanks to zombiequeen for this very nice trip to hamburg - it was really great, and fun! coming up next in the "wrapping up the past:"-series: lilo, chapter nine. a short story on how to take pictures of a lovely little cute cat.