it's the (
first
,
second
) third time zombiequeen and i have been to this small, but really lovely zoo close to linz, on the poestlingberg. they have a large amount of animals and the sizes of the cages seem to be very ok for the animals. according to the behaviour of the animals, they seem to live with that very well - no stimming, no signs of auto-aggressions. zombiequeen especially wanted to see the alpacas (she already fell in love with these animals in
walding
) and "garo", a little panda bear we saw for the first time (though i doubt this really is a panda-bear, but the sign said so, and it looks so absolutely damn cute). garo used to hide the other times we have been to the zoo, but today garo was a real poser - lucky us! alpaca // panda bear(?) "garo"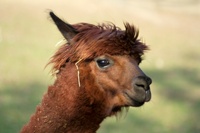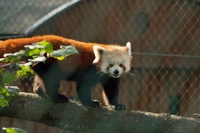 i was specifically interested in getting good pictures of the lynx this time. and i'm glad i got what i was looking for. i guess it was the warm weather and the sunshine that almost all animals were in their outdoor cages instead of the indoor-cages, they usually stayed in when we visited the zoo. also we got to see apes delousing each other on spots where one normally wouldn't expect lice. but they all seemed to enjoy it, so i guess there's nothing wrong with that. lynx // delousing apes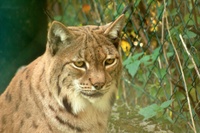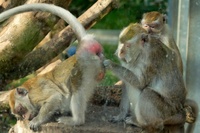 see more pics
here
.