chicks dig... horses. and so does karmakiller (aka "klaudia" - there will be another wrapping up the past issue with her soon). so i made some pics of her horse "esprit", a real cutie-hottie (this is a horse-lover's insider-joke - don't worry if this is not funny to you). unfortunately the weather was not too good at all this evening - shady and sometimes a bit rainy too. additionally it was march, so the days are still short. therefore, the pictures i took for the most part are unfortunately too dark and blurry. nonetheless i think klaudia liked them (at least she said so).
karmakiller and esprit
, somewhere near linz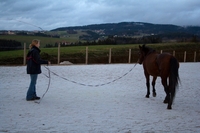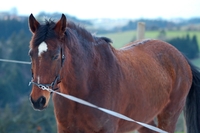 on the 4th of march michele and i did a photo-safari through linz again. it was on of the first warm and sunny days in march after a long (but not really cold) winter. we decided to take a closer look at various churches that are in linz. so we have been to several churches (actually, i really don't remember in how many we have been all together, because in some we didn't even start to take pictures as they actually were too boring, from a photographer's point of view). we finally came to one of the two cathedrals we have in linz. and what we found inside was awesome and breath-taking. the sunlight flooded the halls and because of the colourful glass-windows the walls were all colourful. all in all i think we took pictures for about one and a half hour. the both of us really enjoyed it. another wonderful photo-safari with michele. more visual impressions from the
tour
with michele through linz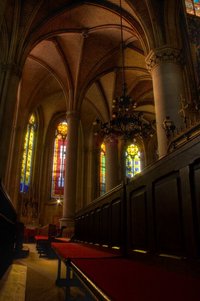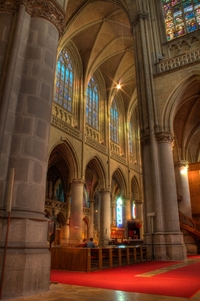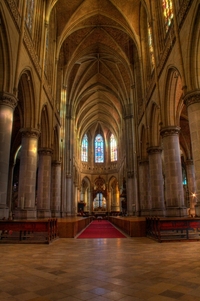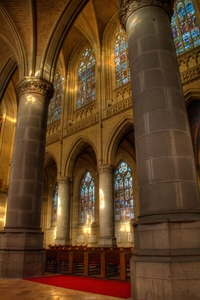 coming up next in the "wrapping up the past:"-series: my new tamron-lens and some older pics i turned into portraits.