as my faithful readers already know, chicks dig... horses. yes, they really do! another example of this thesis is mirjam. she even has two horses. so, one day zombiequeen and i have been invited to go with mirjam to her horses. i had the honourable task of taking photos - yep, what else. so, on the 21st of april 2007 we drove to saint florian to the horse stable. there were several girls combing, petting, feeding, and riding their horses. zombiequeen and i had our bikes with us, so while mirjam was riding her horses we were riding our bikes.
mirjam's horses
in st.florian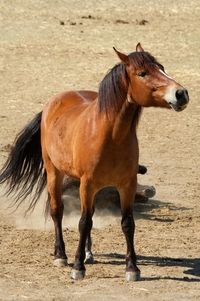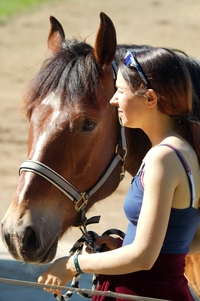 it was another warm and sunny april day when we got to the zoo in altenfelden for the first time. there are two routes one can go. the short one takes two hours, the other longer one takes three hours. i guess this is estimated for very old people or families, since the two hour tour we took this day, took as way shorter and we were going at a really very low speed. since it was friday afternoon there were only a few people visiting the zoo. this came in extremely handy, as the animals were not pissed off by visitors and therefore spent their time in their outdoor, rather than in their roofed enclosures. especially the pumas were in a very good mood so i could take loads of pictures of them. unfortunately, after several minutes of being really very close to them - there were only about three or four metres between us - one of the two pumas got bored and started to hiss at us. pretty scary to hear a real hiss, not the cute 'chhhhhhr' from the little cat called lilo we have at home. as we are cat-lovers, zombiequeen and i of course went on, leaving the pumas, resting in the sun, behind.
zoo
in altenfelden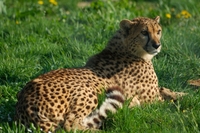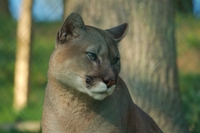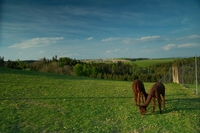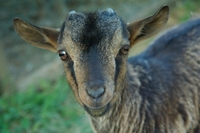 this zoo is really great, the enclosures have reasonable sizes, the admission is fair, and the amount of animals is really big. additionally it is a nice walk in nature, since all the animals are spread over a large area. we intended to come back to take the three hour tour soon... coming up next in the "wrapping up the past:"-series: pictures from the aist-tal and a picnic in the prater.