since our guide suggests various tours through bruxelles, with an average duration of three hours, we decided to take tour 01 today. this tour shows all the main tourist attractions one should see when going to bruxelles and is located right in the center of bruxelles. as we found out, bruxelles is rather small so one can go to most important places by foot. yet we considered buying a tourist bruxelles card, as it includes entry fees to some museums and the fees for the public transport system. the tour started at the "grand place", a huge place surrounded by very old and beautiful houses. most of them were old guild houses. of course loads of tourists were there, and we were right among them!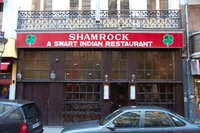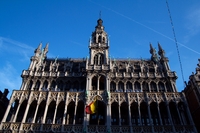 afterwards we were told to go to the "mont des arts", a little hill with loads of arts stuff (yep, that's what the translation means). since we both are not really into arts and crafts, we have passed this hill very fast, and came to the "place royal", which is the place for the royals (hard to guess, right?).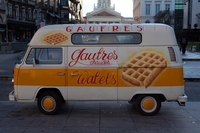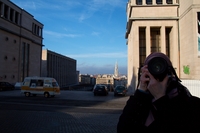 next to "place royal" is the "palais royal", the royal palace. those places are rather unspectacular, yet beautiful buildings.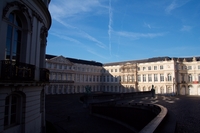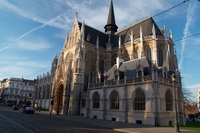 afterwards we came by the stock market building and were drinking a mulled wine and a hot chocolate at the christmas market there. afterwards we moved on to the "parc de bruxelles", which is a huge park right in the center of the town. since it's winter it's not that beautiful as in summer i guess, nonetheless there was loads of trees, sculptures and shut down fountains.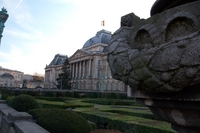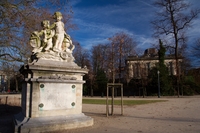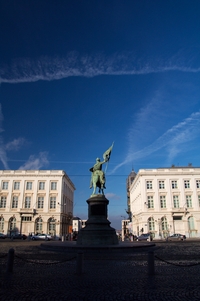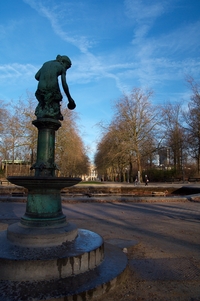 located at the end of the park is the "palais de la nation", the house of parliament. next stop was "jardin de botanique", the botanic garden, which includes another big park we crossed.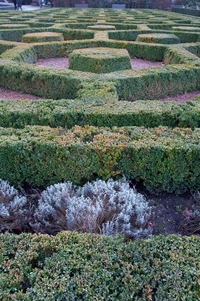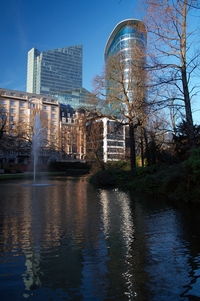 then we came by several impressive buildings. since we already were a little exhausted, we didn't read on in our guide, but just were walking and enjoying what we saw. among the things we encountered was the pissing dog, another statue of the pissing beings series. our guide says there's a dog, a girl and of course the world famous little kid - all of them peeing. well, maybe those belgians have some weird fetish, who knows.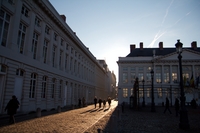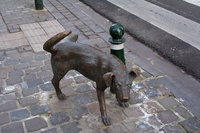 we didn't finish our tour as we didn't find the last spot to visit, namely the st. michel cathedral. but i guess we will have a look at it tomorrow, since tour two is in the same area as tour one. instead we returned to the stock market building and went shopping instead at a very crowded shopping street with loads of clothes shops (which zombiequeen enjoyed a lot).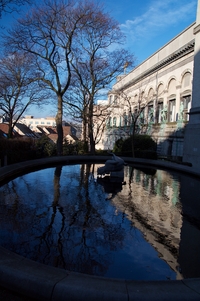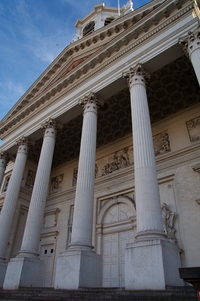 finally we arrived at the hotel again and were pretty tired. so we spent the evening watching cool tv series in french, like knight rider, cartoon series and at prime time "lord of the rings" in german, since they offer one german tv channel.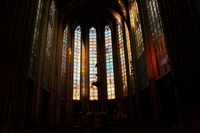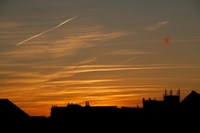 day two done, we like bruxelles so far.