first stop on our third tour brought us to the "galeries st hubert", one of the oldest roofed shopping malls of the world, and also pretty expensive, so we didn't buy anything there. instead we walked on to the comic museum, "centre belge de la bande dessinee". the exhibition was about belgian comic drawers mainly, but also a few french artists were shown. so we got to know all about lucky luke, tintin and milou, alix, marsupilami, and loads of other more or less famous comics.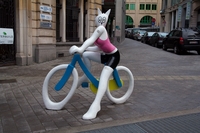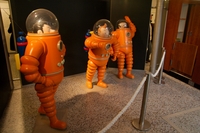 passing the "place des martyrs" we came to the "saint jean baptiste au beguinage", an old and pretty ugly church from the outside. as it seems it is currently renovated, we did not go inside.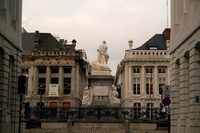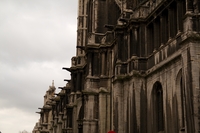 afterwards we were heading to the "tour noire" and "st. catherine", the black tower (though it was not really black at all) and another church, dedicated to holy catherine. in front of the church was another christmas market. located on the "marche aux poissons", the fish market, it had a cool round-about, with steampunk-like figures the children could sit, ride, and fly on.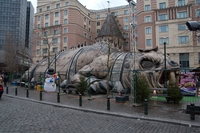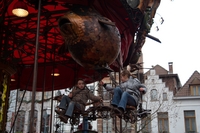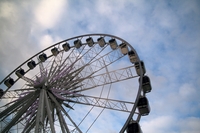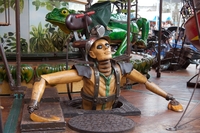 loads of mulled wine, waffles, christmas stuff, arts and craft, and all the stuff one can find on a christmas market was there. additionally the citizens of bruxelles could ice skate on a big ice rink.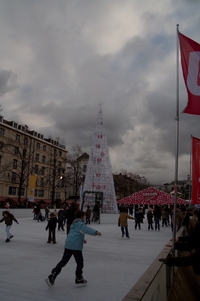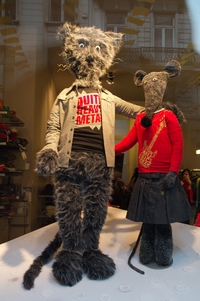 we decided to take a break, went home to our hotel room, were watching movies again, this time "le fabuleux destin d'amelie poulain" ("the fabulous destiny of amelie poulain") in the original french version. glad i've already seen it in german, so i knew what it was all about. later we had a pizza and took another walk through the center.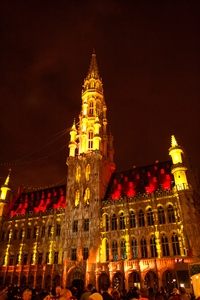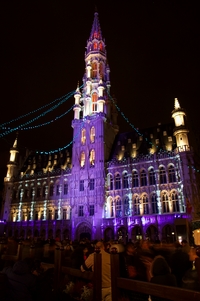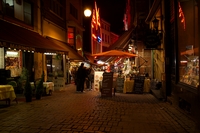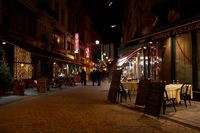 another exhausting but wonderful day has ended, and after watching "lord of the rings" in the french version, we went to bed.