as already planned in 2007 we started our fourth tour through brussels. this time - according to the guide - the "european side" of the town had to be explored. first stop was the old railway station "gare du luxembourg", or, to be more precise, the front of the building, as the rest was knocked down to make way for some EU-buildings. and that's exactly what you get in this district: huge new skyscrapers like the EU parliament and the building that houses the council of europe. fortunately there are loads of parks too, so it's not only concrete and glass, but also some green spots here and there. additionally there are really very run down houses too in this area, so that's a really weird mix you get there. on the way to "parc du cinquantenaire" one passes very old art nouveau houses, which really look cool.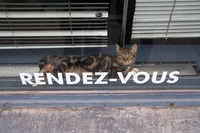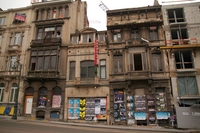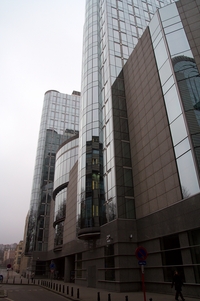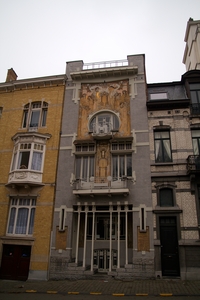 in the huge park there's also the military museum and the museum for art and history, which both were closed today. additionally there were huge old buildings (monuments) there, which we didn't know what they were for, but they very as impressive as big. one of them reminded me of the brandenburger tor in berlin somehow.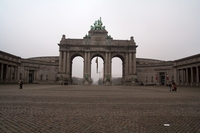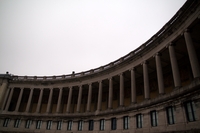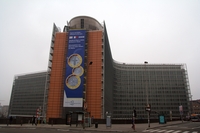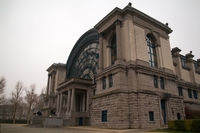 after that we passed another EU-building and drove home, as the weather was not that good today and thus the buildings and parks were not that impressive but rather dull and drag. besides that we were pretty tired from our past tours, so we went home and enjoyed again some tv series and movies in original versions (some english, some french, like an original version of a louise de funes film, which we both enjoyed pretty much). no plans are yet made for tomorrow. i guess we will go shopping and have a relaxing day in bruxelles.