since i got this really great book, called "Katzen digital fotografieren" (publisher "Markt und Technik", ISBN 3-8272-4085-9) from zombiequeen, i got some inspiration to take some pics of lilo. and the book was worth its price! they said one needs patience, patience, and loads of... (guess what) patience! and i had patience. surprisingly, lilo was pretty patient too. although i saw she didn't really enjoy it, at least she admitted taking pics of her. lucky me! after the photo-session, lilo got some whiskas crunch, which she enjoys so much. meow.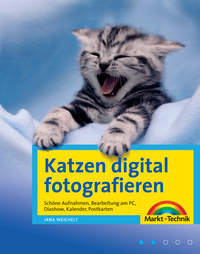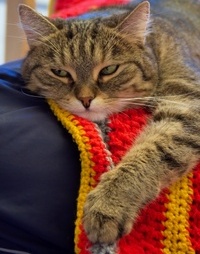 the book-cover on the left, a result of this first semi-professional "experiment" on the right. isn't she a real natural? at least a cutie...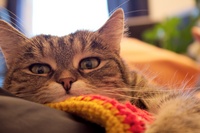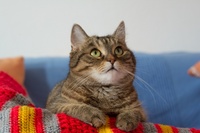 more pictures can be found
here
.