today
i decided to do a "nature" day. so i went to "HK wetland park"[002-111], a huge conservation facility open to visitors. it's a huge area full of plants and animals. you sometimes walk on wooden ways[005,007,039-044,054,060,066] through swamps or to special ornithology hides[076-077]. additionally they added some information[010] on various animals and plants nearby. very educative and fun. cute crayfish[029-034,038], dragonflies[022,045-046,072], big butterflies[047] (though the one i took a picture of was pretty small. the bigger ones were very cautious and one couldn't get very close to them), and of course all kind of birds[026-028,055-056]. in every hide there are telescopes (by swarovski) and people from the park that setup the telescopes for you, so you get a nice view on the birds very fast and easily. they also give you all the facts about the bird you're seeing (if you want to), and they are all enthusiastic bird watchers it seemed to me. and of course i found some wedding photography[043-044] going on again. seems they are everywhere.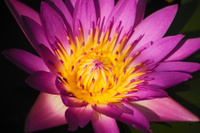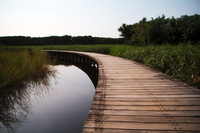 then there's also a huge visitor centre with all kind of exhibitions[081-108] and also some living animals[091-093,099-105]. although it was very hot again (around 35C again) this was a total nice day in nature.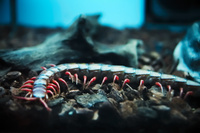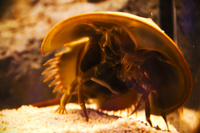 although to get there one has to pass by hundreds of skyscrapers. and i really mean hundreds. well, maybe not that much, but i think you get the idea. oh, and not to mention that i was the only caucasian again there. seems tourists only stick to touristy places? strange and sad, since they really miss a lot. ok, not the skyscrapers, but the people, the lifestyle, and such. on my way home i came by another lantern carnival[112-117] installation again. again loads of pandas. people seem to like them here a lot. also cute red pandas were there. so cute!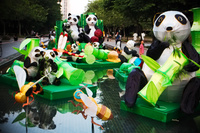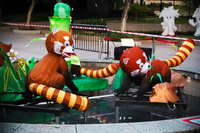 back at the hotel again i wanted to check out some udon restaurant i found a few days before (see day 09, [124]). unfortunately the queue at the entrance was quite long, so i decided to go somewhere else. then i found a small restaurant with a menu card in chinese and english, and some pictures. here's a short (and by far not complete) list of stuff they offered: fried fish skin, beef/pork brisket/cheek/knuckle/reticulum/cartilage/viscus/hastle, etc. i chose the safe side and ordered "baked pork chop with rice". boring, but delicious. today the chinese people celebrate "mid-autumn festival". seems it's the most important holiday here. it takes place when the moon is the fullest, thus they eat cake that is called "moon cake". it consists mainly of sugar, but i haven't tried one yet. maybe i get one. they have all kind of fruity flavours, but there are also (exotic and non-traditional) ones with salty or sour flavours. the festival also is for family reunions, so maybe comparable to the european christmas celebration when the whole family joins to be shiny happy and eat together. oh, and i still did not give up thinking that one day all those people on "jordan road" might stop asking me if i want a rolex, suits, or hashish. but since it's the mostly always the same guys the annoyance got less. i think they know me by now.